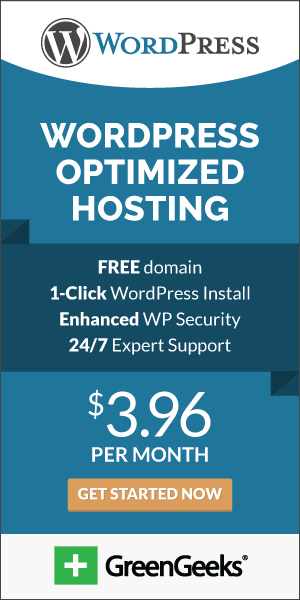 "We are Etergo and we asked ourselves, what if an electric scooter was built by rocket and race car engineers?"
…Is the question posed by Etergo, the electric scooter industry's answer to Tesla, at the beginning of their Investor Pitch on YouTube.
And it's a great question to ask because the scooter industry has been lagging woefully behind the car industry in its attempt to decarbonise scooter-based transport.
It's a 67 billion dollar market with petrol scooters dominating which means Etergo and it's well-publicised push into the electric scooter market, already have a wide blue sky in front of them as they attempt to catapult electric scooters into the mainstream.
And countries around the world are gearing up to electrify their transport networks with countries like Norway leading the way.
So how exactly will this start up accelerate the transition to sustainable transport, what impact will it have on reducing emissions in the transport sector and will their product make a sizeable dent in the emissions from scooter owners around the globe?
Introducing Electric Scooter: AppScooter
That product is AppScooter. The aim inherent with the design of this sleek, colourful and technologically advanced scooter is to incorporate the experience of a Tesla (albeit without the self-drive functionality) into the compact size and shape of a scooter.
With a fairly robust torque of 0-45 kilometres per hour in just 3.9 seconds, the AppScooter will leave its petrol competitors lagging in the dust and it's 3 modular curved batteries, which in and of themselves are beautifully designed, mean that the AppScooter will have a full range of 240km when all batteries are fully charged and engaged under the ample 50 litre storage space under the driver's seat.
The modular nature of these batteries mean that they can individually be taken out, carried via their integrated strap and charged at work or home, without ever losing the charge required to get you to your destination.
Scooter Pollution Problem
However; it's in Etergo's own mission statement that the clear benefit of Etergo's AppScooter will be found. The transition to sustainable transport becomes much more urgent when the the millions of petrol scooters that are currently on the road is taken into account.
In 2014 a major report concluded that "two-stroke scooters are a dominant source of air pollution in many cities". It is surprising that the smallest and most mobile form of personal transportation also happened to be the most dangerous for public health. Significantly out-pacing the damaging effects of trucks, buses and cars the report found that "Waiting in traffic behind a 2S scooter, for example, at junctions and while the scooter is idling, may therefore be highly deleterious to health."
The History of Etergo
Formerly Bolt Mobility the start-up was established in the Netherlands in 2014 by Bart Jacobsz Rosier and Marijin Filpse.
In 2015 they achieved the distinction of having raised the most amount of funding online in the Netherlands by raising 1,135,000 euros — this enabled the company to commence work developing their prototype. This was then dwarfed by a 10,000,000 euro investment in 2018 from a German Automotive Company that propelled Etergo into a significant player in the electric scooter sector. Bart Jacobsz said, at the time:
With this investment we bring in more than just capital. The knowledge and experience of our investor in the field of automotive and service are helping us to roll out the best service network in Europe. We will use this new capital and knowledge to produce a safe, environmentally friendly alternative for air-polluting petrol scooters on a large scale. Firstly in the Netherlands and Germany, but soon after that Etergo will introduce the AppScooter in other countries as well.

Etergo
Etergo also researches dozens of manufacturing partners and secures it's factory in 2018 following an intensive review process.
In late 2018 Etergo gained an additional 4,477 investors from its latest crowd-funding campaign raising a total of 21.3 million euros to date. Investors all become shareholders of the company, shares of which are not yet available on a public exchange.
In 2020 and beyond Etergo plans to roll out the AppScooter across Europe as detailed here helping to meet local regulations coming into force in Paris, London, the Netherlands and Italy around reducing the combustion emissions of existing petrol scooters.
Etergo's master plan toward eliminating the pollution and carbon emissions from the scooter industry are well underway but it's worth taking a look at the other problems, and the solutions, that are tackled by Etergo's innovative approach to scooter design.
AppScooter Solutions
Problem: Petrol scooters present a huge pollution problem that is damaging to human health.
Solution: AppScooter relies entirely on electric power that can be 100% renewably generated and produces no emissions or pollution.
Problem: Eletric Scooters do not have sufficient range to make them a reliable mode of transportation.
Solution: With AppScooters mega 240km of range on a single charge across it's 3 modular batteries many commuters will have enough power to transport them across a whole week's worth of journeys.
Swapping out batteries also provide greater flexibility in where and when batteries can be recharged, essentially anywhere that has access to a power point.
Problem: electric scooters are notoriously slow and do not allow enough acceleration to properly navigate city traffic.
Solution: Etergo can zap forward from 0-45 kilometres per hour in 3.9 seconds which is 3 times faster than a typical 5occ petrol scooter and which will allow the driver to zip in and out of city-wide traffic at any speed.
Problem: Smartphone distraction is THE number one cause of scooter and vehicle fatalities.
Solution: AppScooter has a large integrated screen between the handlebars which works seamlessly with your smartphone and only when the scooter is stationary. The screen has button controls on the handlebars, allowing for ease of use, and deactivates automatically when the scooter is in transit which means the driver is not distracted unnecessarily by their smartphone.
The AppScooter can also receive over-the-air updates enabling it's functionality to evolve over time.
Problem: most scooters have little to no storage space.
Solution: the AppScooter creates a huge 50 litre compartment for storage under the driver's seat by shifting its curved modular batteries right into the bridging chassis of the scooter, right under the foot rest.
Problem: scooters are seriously prone to theft
Solution: AppScooter has an in-built mobile and GPS connection which will allow you to locate the scooter at all times and track it down if someone attempts to steal it. An alarm would also be activated and AppScooter is even able to block certain drivetrain components effectively rendering the AppScooter immobile in the event of a theft.
Tech Specs
The AppScooter set out to solve a problem and that problem was the damaging effect that current petrol scooters have on the environment and on human health. On the journey to discovering that solution Etergo have decided the best possible approach is to make an electric scooter that is, in every way, better than it's petrol-based competitors.
And to do this they have created an impressive list of technical specifications, some of which are listed below:
0 to 45 km/h in 3.9 seconds
3 motor configurations: 2 kW, 4 kW, and 7 kW
2 kW motor has a maximum speed of up to 50 km/h
4 kW motor has a maximum speed of 70 km/h
7 kW motor has a maximum speed of 95 km/h
Range of 80 km per battery module with a total of 3 modules available in each AppScooter (subject to variations in price)
50 litre storage space
regenerative braking, extending the range by between 5-9%
Large 7-inch touch screen mounted between the handlebars
Available in 7 colour options
Able to withstand minor flooding, subject to further detail
What will AppScooter Cost and When Is It Available?
The AppScooter will first be available in the Netherlands with deliveries expected in March/April 2020. Following this local launch Etergo intends to roll out deliveries to Germany, and then wider Europe. Phasing their launch across Europe Etergo intends to rapidly upscale from 10,000 units per year to 60,000 units per year with ambitious plans to take AppScooter to Asia and beyond.
So what will it cost?
Prices start from 3,399 euros to to 5,000 euros plus, depending on speeds options and configuration selected. You can pre-order your AppScooter online now at Etergo.com
Carbon emissions from transport make up approximately 30% of the emissions we pump out into the atmosphere every single day. With their stated aim to replace the polluting and dangerous emissions from petrol scooters with their emission-free AppScooter, Etergo have set out an ambitious programme to tackle pollution and carbon emissions on a global scale but also to go head-to-head with established market players like Vespa. The next few years for Etergo will be transformational if and when it succeeds in its mission to revolutionise the scooter transport industry.